II · NIGHTFALL DISQUIET

Study of a Poem by Rainer Maria Rilke
第二章 · 向晚意不适
《理解一首里尔克的诗》
---
2016
Archival pigmented inkjet prints with marking and writing
40 x 80 x 10 cm each, 3 in total
2016
收藏级喷墨图像,手书
每件 40 x 80 x 10 cm,共 3 件
Rilke's poem Evening(Abend) depicts the state of trance that is brought on by experiencing dusk. The artist's fascination with the poem's truthful revelation of those disquiet feelings from the onset of the evening and her bewilderment of the last sentence of the verse, "One moment your life is a stone in you, and the next, a star", prompted her to ask the questions: Why would life shift between a stone and a star? And how is it related to dusk?

Having compared the poem to its translations, the artist focused on a series of directional words and referred to a diagram of the constellation. At last, a child's game serendipitously made her realize that distant stars can grow from the earth, and heavy stones can hang in the sky. Near and far, heavy and light, up and down, expansive and restrained, as different as they may seem, they are the same.

The triptych format of this presentation restores and resonates with the gradual process of cognition in three steps: the collation of the text, the encapsulation of ideas, and the unexpected encounter of the image.


里尔克的诗作《夕暮》描绘了黄昏降临带给人的恍惚体验。将其视为解开"向晚意不适"之谜的锦囊,艺术家在很长时间里都在试图理解诗的结尾——生命为什么要"轮番变成石头和星斗"?它与黄昏如何相关?

艺术家比对了诗的译本,专注于其中指涉方向的词,并借助星图的插画反照,最终在一场儿童游戏的残局前领悟——遥远的星星可以从地里生长,深沉的石头可以挂上天。远和近、重和轻、向上和向下、扩张和拘束,它们如此不同,但它们本是同一件事。

作品的三联排序还原了以上的渐进过程,同时对应三种理解之道:复写的文字、停格的思考、偶遇的图像。

Study of a Poem by Rainer Maria Rilke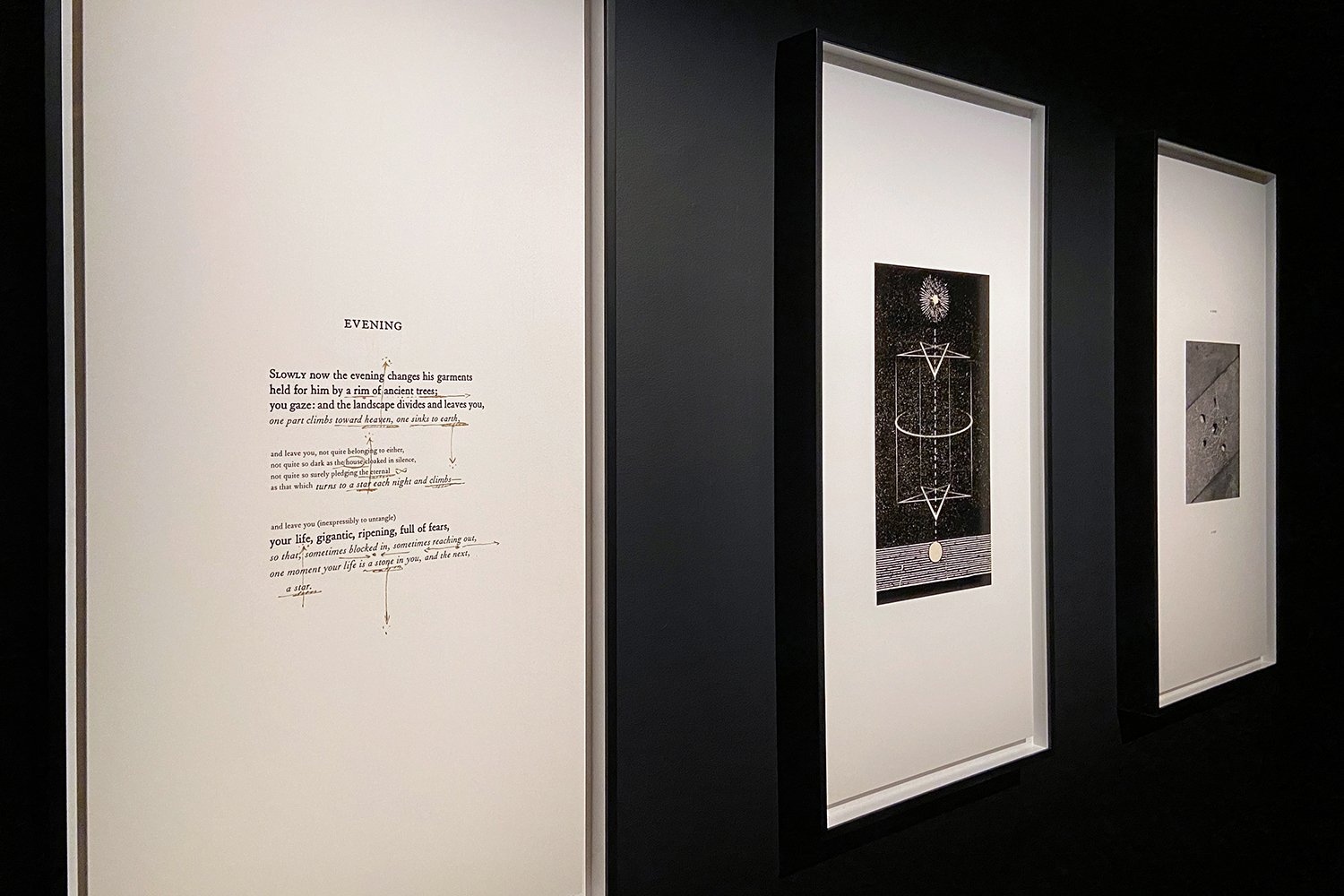 Towards Evenings: 891 Dusks, an Encyclopedia of Psychological Experiences, Plug In ICA, Winnipeg, Canada, 2020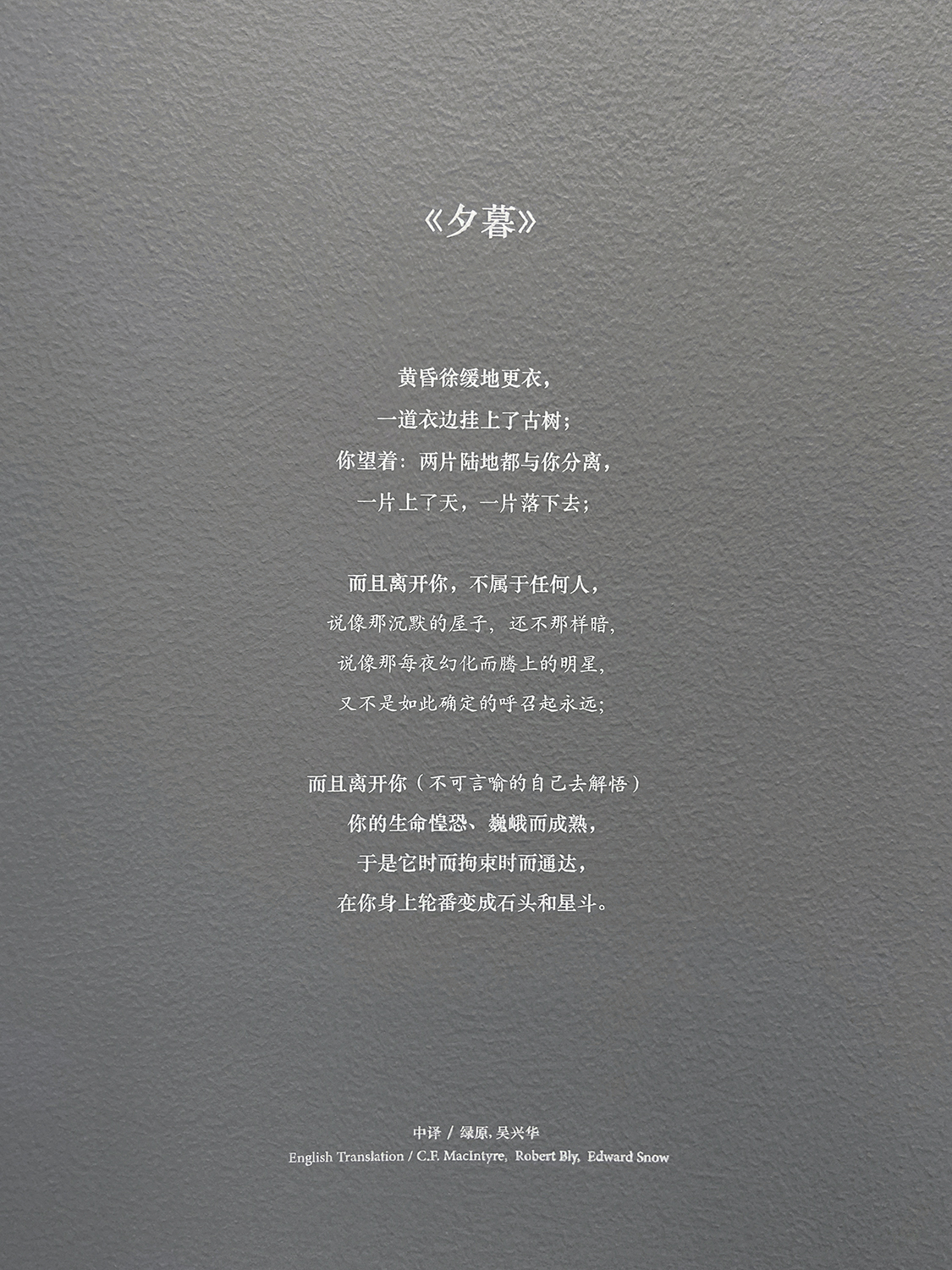 Peer to Peer, Shanghai Center of Photography, Shanghai, China, 2019