III · THE RED COCOON

An Expansion of Kobo Abe's The Red Cocoon (Reading)
第三章 · 赤之茧
《对《赤之茧》的拓写尝试(读)》
---
2019
Audio installation
Three speakers, 11min. audio loop
2019
声音装置
三个扬声器,11分钟循环播放
Dusk is the time when the conflict between freedom and belonging becomes the most irreconcilable: to embrace the sense of belonging would compromise freedom, while one's yearning for freedom would always bring fears of solitude. Engulfed under the stratosphere of the dimming light, one has no choice but to bear the weight of this eternal dilemma of human experience. Taking Kobo Abe's
The Red Cocoon
as a point of departure, the artist expands the story through
viewing
and
reading
. The experiences are then translated into a combined presentation consisting of seven "tinted" photographs and soundtracks of three "dialogues".
In response to Kobo Abe's story, the artist made a selection of writings from seven authors. These texts are then rearranged into three dialogues and performed by commissioned voice actors.
(Author reference in the order of appearance: Fernando Pessoa, Emil Cioran, Wang Ai, Mu Dan, Chen Zhe, Zou Bo, Marianne Larsen)
Each text not only exhibits its own position but also generates conversations with the original novel
The Red Cocoon
, as well as among each other. They are both the subject and the object of this group discussion. Their words and phrases collide and disperse, as the semantics and sounds clash between the crevasse of each breath.

黄昏是一天中自由和归属的愿望冲突得最为激烈的时间:若寻求归宿,就要牺牲自由;向往无拘无束,又对孤独感到不安。身处于黄昏,就意味着不得不承受人类永恒的悖论愿望所引发的震颤。以安部公房的小说《赤之茧》为母本,艺术家在这对同源的作品里分别通过"看"与"读"对故事拓写,最终在空间里整体呈现为七张被"染色"的照片与一组包含三段"对话"的音频装置。

遵循《赤之茧》的故事,艺术家挑选了七位作者的特定文本,重新组合成为三段对话,并委托声优进行演绎。
(作者按出场序:费尔南多·佩索阿、萧沆、王艾、穆旦、陈哲、邹波、玛丽安娜·拉尔森)

每段文本都在拓写原著的基础上抱持有各自的立场:既和小说对话,也和彼此对话;在谈论的同时,亦是被谈论的。字与词不断相遇又不断分离,语义的和声流动在每一次呼吸的间隙里。

An Expansion of Kobo Abe's The Red Cocoon (Reading), scripts of the dialogue no.3 and no.1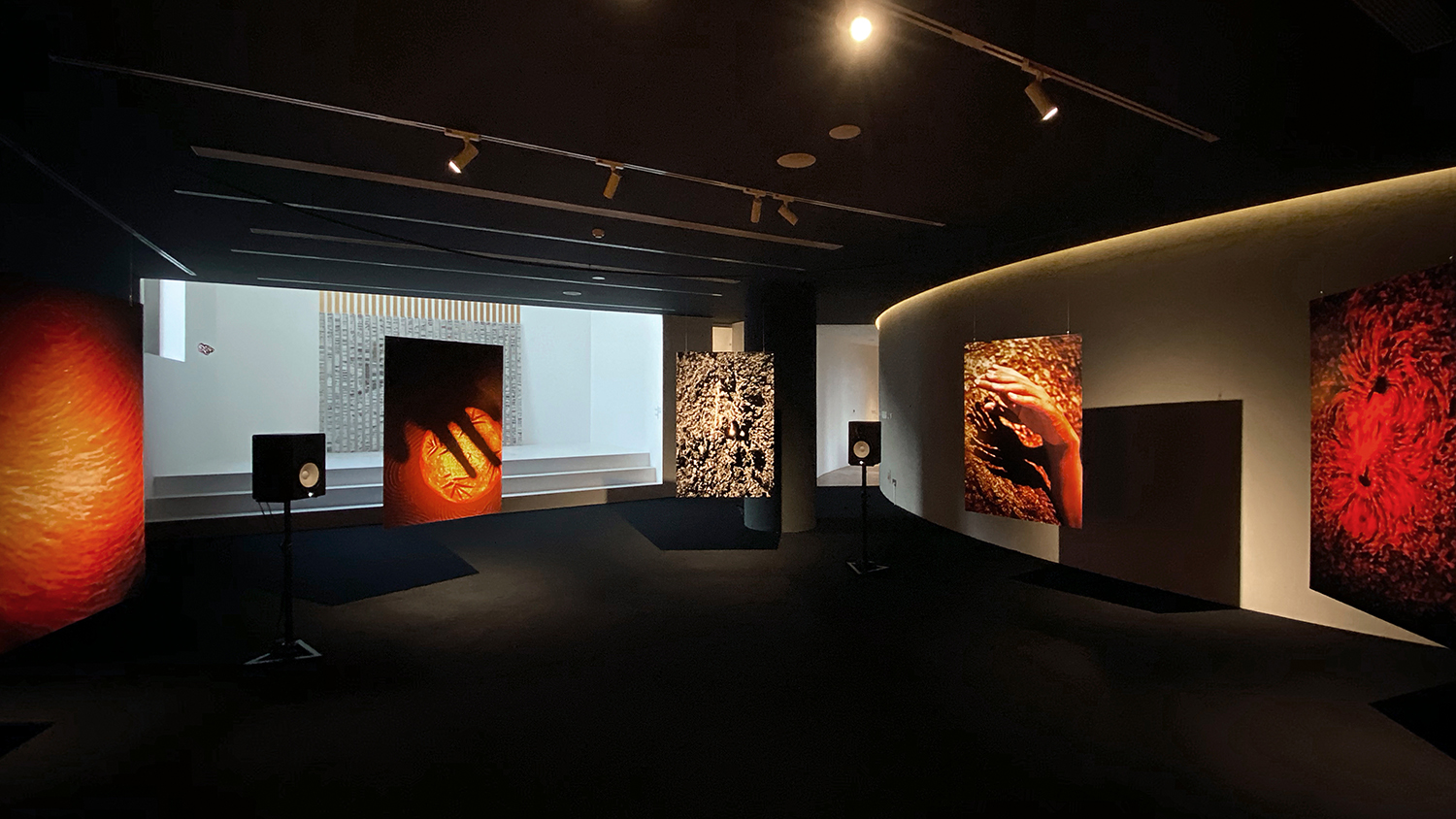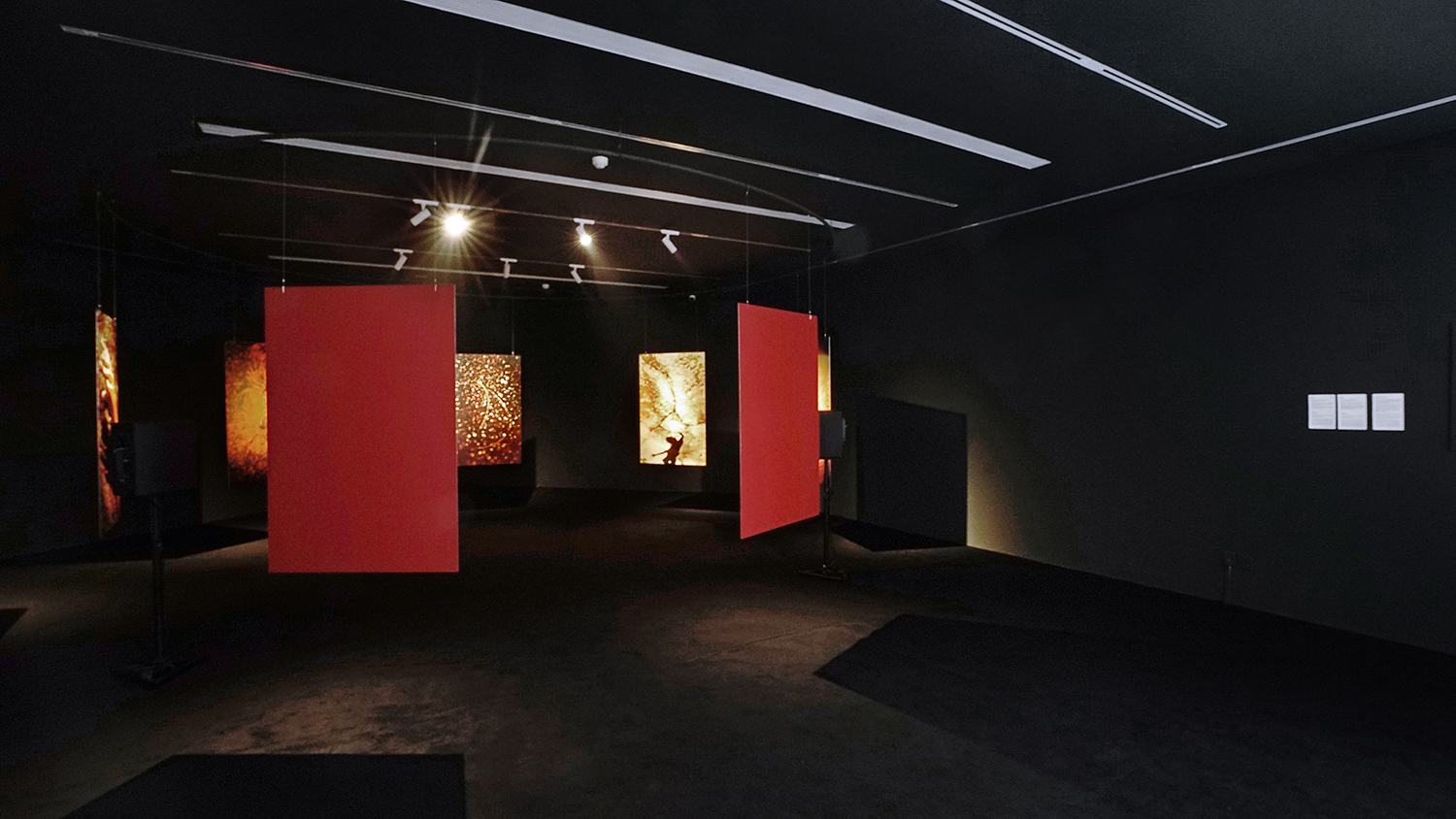 Long Day, Aranya Art Center, Qinhuangdao, China, 2019